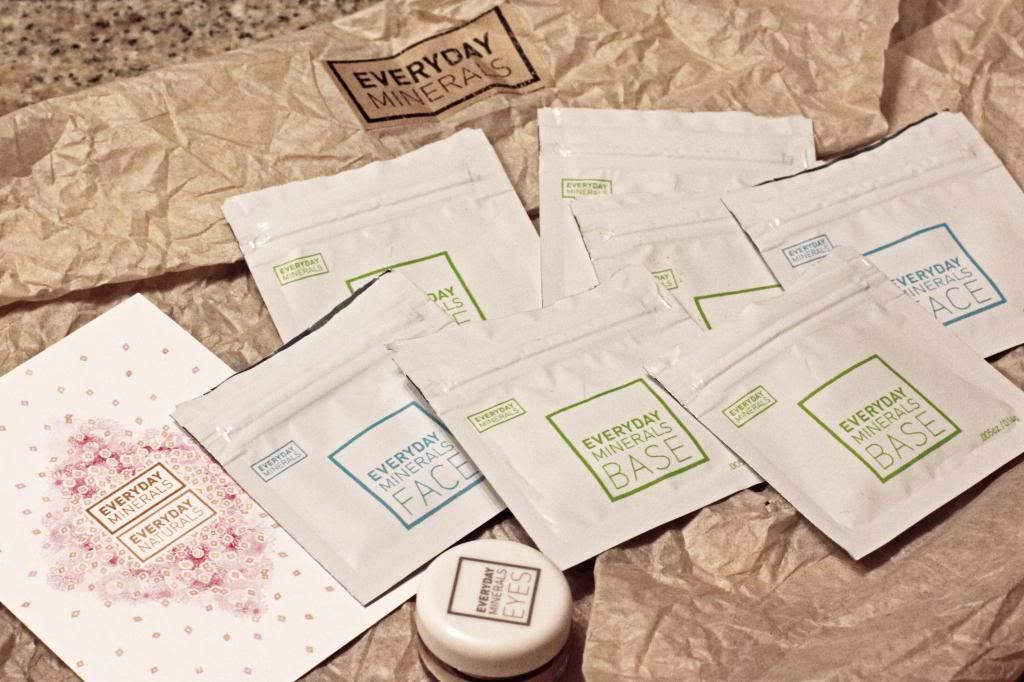 I recently switched to an all natural skin care regime (details
here
), but neglected to switch my makeup to all natural products because I didn't want to go through the struggle of finding products that I liked again. I had switched to Bare Minerals four years ago and felt as though I was doing my skin a favor by using a mineral-based product. But once I went all natural with my skin care regime I figured I should rid myself of
all
products that were full of chemicals, so I finally took the plunge and researched the active & inactive ingredients found in my Bare Minerals, Neutrogena and MAC makeup products.
Ladies, I threw it all out that very day. It was scary what I found in not only the active ingredients, but the stuff hiding in the inactive ingredient list: bismuth oxychloride, talc, alumina, etc. First of all, bismuth oxychloride is a crystal-like heavy metal that pokes at your skin, gets into your pores and clogs them. Alumina is the same stuff found in our deodorants that has been the subject of recent research tying the ingredient to various cancers, most notably breast cancer. Talc is a powder that either contains asbestos or doesn't. Talc that contains asbestos is a known and recognized carcinogen. Asbestos free talc and its tie to cancer is less clear, however I'd rather not take that risk.
I think what really irritated me about my discovery was that I thought I had made healthy decisions by purchasing a mineral based foundation and Neutrogena products, which is a brand I thought was centered on promoting skin health. When in reality the only thing these products were doing was making my skin worse and causing me to purchase more makeup to cover up the issues.
Maybe that was their very point.
I felt like they promoted their products based only on the active ingredients, but "hid" the bad stuff in their inactive ingredient list, hoping we wouldn't look there and do our research. I'm glad I did.
So what did I switch to? Everyday Minerals. I did a bit of research on a few different brands and found that Everyday Minerals had an ingredient list I could feel confident in. No bismuth oxychloride, no talc, no alumina. No animal testing and vegan friendly. Plus, their prices are so affordable and their makeup is high quality. In fact, I like the way it goes on, looks and feels better than my old Bare Minerals. However, the only way you can get it is to order it online because it's not found in many stores. The cool thing is that they offer to send you
7 foundation/powder samples of your choice for free and you just pay shipping, which is only $3. Then you pick which color you like best, can choose to order a custom 3 product kit and save 25%. I got three full-sized products (semi-matte foundation, finishing powder and correcting powder) for less than what I paid for my one full-sized Bare Minerals foundation product.
And no, this is not a paid advertisement post. This is real life. I just want to share with you some awesome, health centered beauty products I came across and my switch to an all natural beauty regime.