Weekends like this past one make me realize why exactly pre-med students are told to keep their passion for medicine in the forefront of their mind at all times - because when you're stuck at home at your desk on the most beautiful weekend while all your friends are going out and enjoying life, you seriously begin to contemplate throwing in the towel and settling for any old job. I cried alligator tears Friday night - mostly due to frustration, but also because I knew what this weekend had in store: lots of studying, research, and paper writing. I knew I would be missing the Portland blogger's meet-up and a night spent downtown with a great friend from out of town. And it's funny, because in the midst of wanting to quit chasing your dream, you suddenly remember why exactly you're chasing it in the first place...because there's a passion there that will not let you quit even when it gets hard and frustrating. And that passion doesn't always shine through until those moments when you begin to question. I think God wants you to experience the pain and frustration of chasing a dream in order for you to realize just how passionate you are about it. God's good at that you know, helping you to remember what the end has in store in order to get you through those tough times.
So yesterday, I woke up with a fresh outlook. And I was okay with enjoying that beautiful day from my desk, where I was reading, writing, and studying. The sun was glaring through my window, and I made sure to force myself to take an hour break so I could head outside and plant some spinach plants for my veggie garden. I even snuck in time for a walk with Dakota. And by 3pm, every single item on my school-related to do list was complete, and I could officially begin enjoying what was left of the weekend.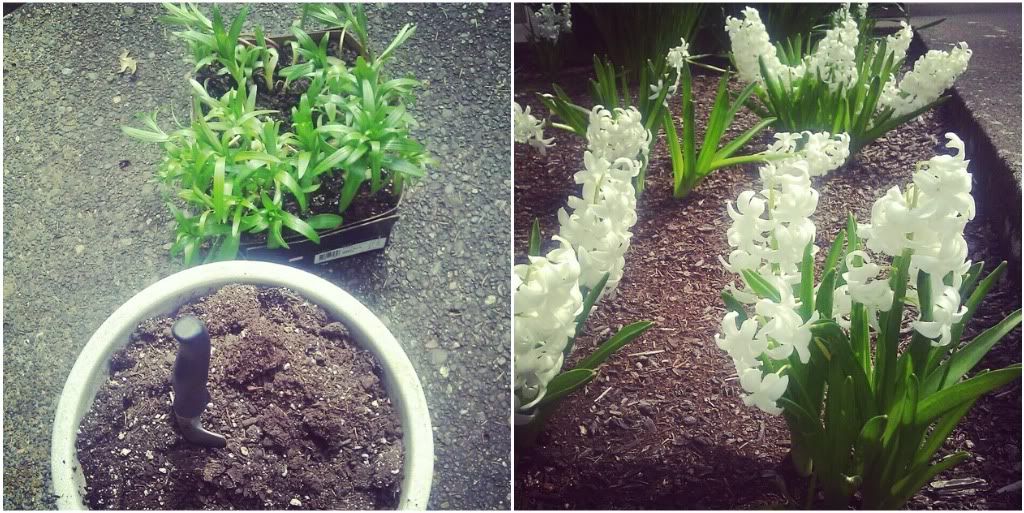 1 ||
planting tiger lilies mid-week makes for a good break from classes
2 ||
my view while studying and eating lunch outside between classes
3 & 4 ||
rainy days make for a braid-in-the-hair kind of day
5 & 6 ||
my favorite day of last week - Friday. Not because it was Friday and that nasty storm was rolling in to ruin a beautiful day, but because I played surgeon during our plucks dissection. And yes, I loved every minute of cutting the heart, lungs and trachea while my hands became covered in blood. Too much? Oh, I'm sorry. And ignore the grunge look, please. Dead organs do not care what their "surgeon" looks like.
7 & 8 ||
stopped at the store on my way home from class Thursday evening to pick up these beauties.
9 & 10 ||
the best snacks of last week
11 & 12 ||
late Friday night....early Saturday morning. Not much changed, except for the garbage accumulation and the addition of a cup of coffee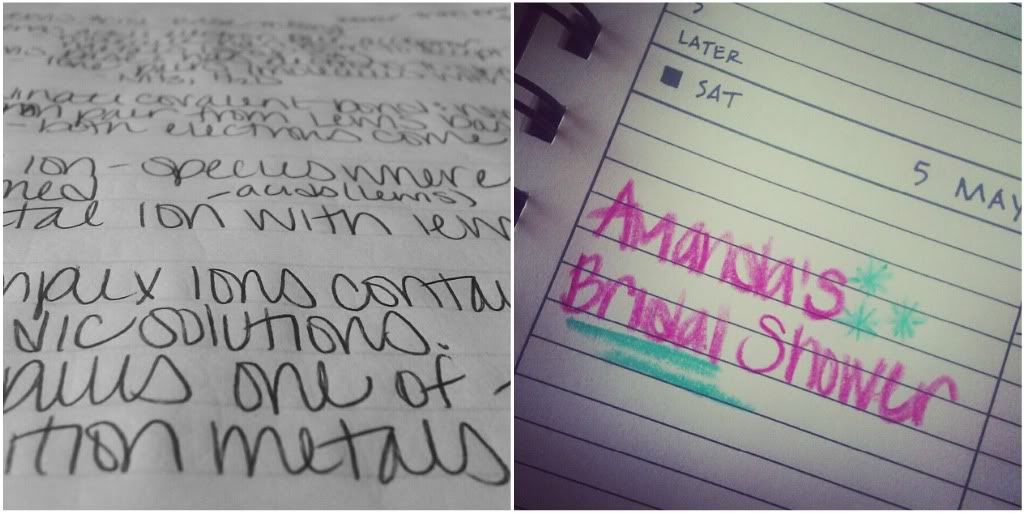 13 ||
handwriting during chemistry - clearly paying attention
14 ||
love that girl to the moon - my old college roommate is getting MARRIED!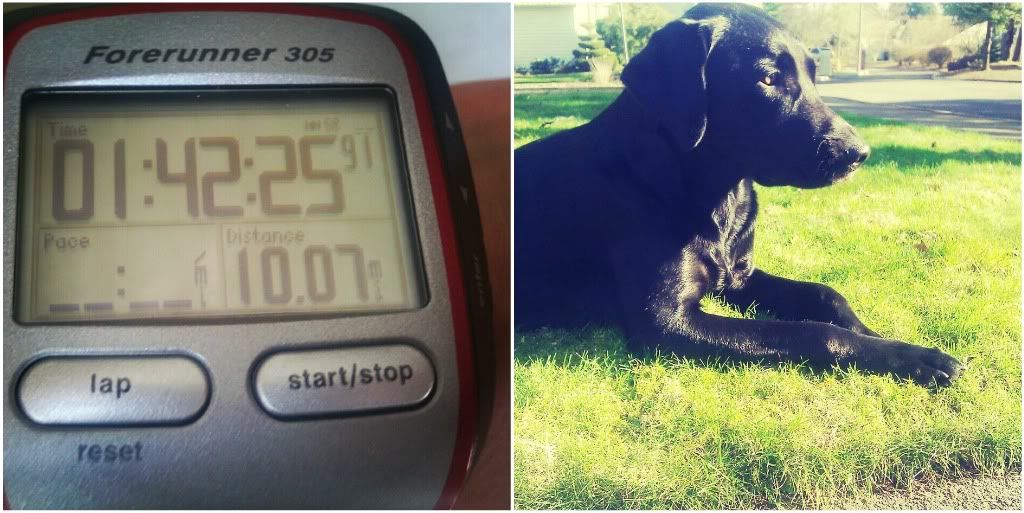 15 & 16 ||
long run distance of the weekend, Dakota ran the entire long run with me. I just love her.
17 ||
would you just look at what I caught with my camera! This mating is happening right above my kitchen window ledge. All I have to do is step out onto my desk and take a look
18 ||
finally planted this in my veggie garden
19 & 20 || my latest research project - the science of running. Interesting and fun, but there is lots of papers to sift through!
21 || you know it's been a very productive weekend when every single school-related item gets crossed off your to do list
22 || celebrating the completed to do list by going for a walk