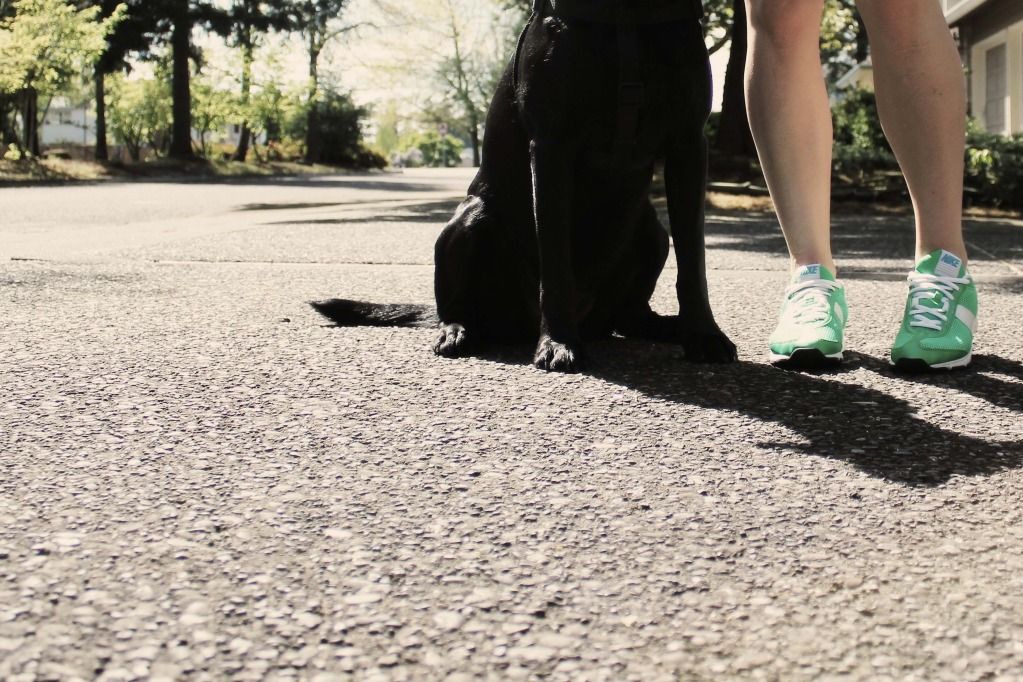 Dakota and I have ran five days out of the last seven. That's not very much rest and recovery time following my half marathon the other weekend, but I just couldn't help it. Running has become one of those things in my life that's a given. I know that I'm going to go for my run each day and there's no thought process about it. And to be honest with you, my day doesn't really start until my run is complete. I can come home from class and attempt to get some studying done, but unless I've already gone for my run, it won't happen.
Over the years, I've realized that I also sleep better when I'm running consistently. Plus, I make better food choices and have more energy during the day. There's been many times, yesterday for example, where I've seriously wondered why people don't run - how it's possible to not enjoy it. Running, to me, is a way to get outdoors and enjoy the scenery. A time set aside for myself to de-stress and take care of my body. It's a way to explore the city around me, by foot, and site see. There's been many times where I've moved to a new city and found something I never would have found had I not gone for a run. Running does that to you, it gives you eyes to see things around you in a whole new way.
I was doing some research yesterday while wrapping up my research paper on the science of running, and came across an article that was talking about the gluteus maximus and it's role in running. The gluteus maximus, for those of you who are not anatomy & physiology nerds like myself, is the major muscle that makes up your rear end. It plays a significant role in running and is one of the largest and most powerful muscles in the body.
This article
revealed that that the gluteus maximus is primarily engaged only while we're running. It's a running muscle and is barely used when we walk. So in other words, our butt's only purpose is for running. We are made to run!
They call me crazy, but I think all those nonrunners out there are actually the crazy ones. They're missing out on an innate and amazing ability that does wonders for your physical and mental health. But that's only one of the miniscule reasons why I run. I run because I love it - because it keeps me sane and happy. Because it keeps me healthy, active and full of energy. Because it gives me the opportunity to get outdoors and enjoy this beautiful place around us. I run because I can - because we are made to run.