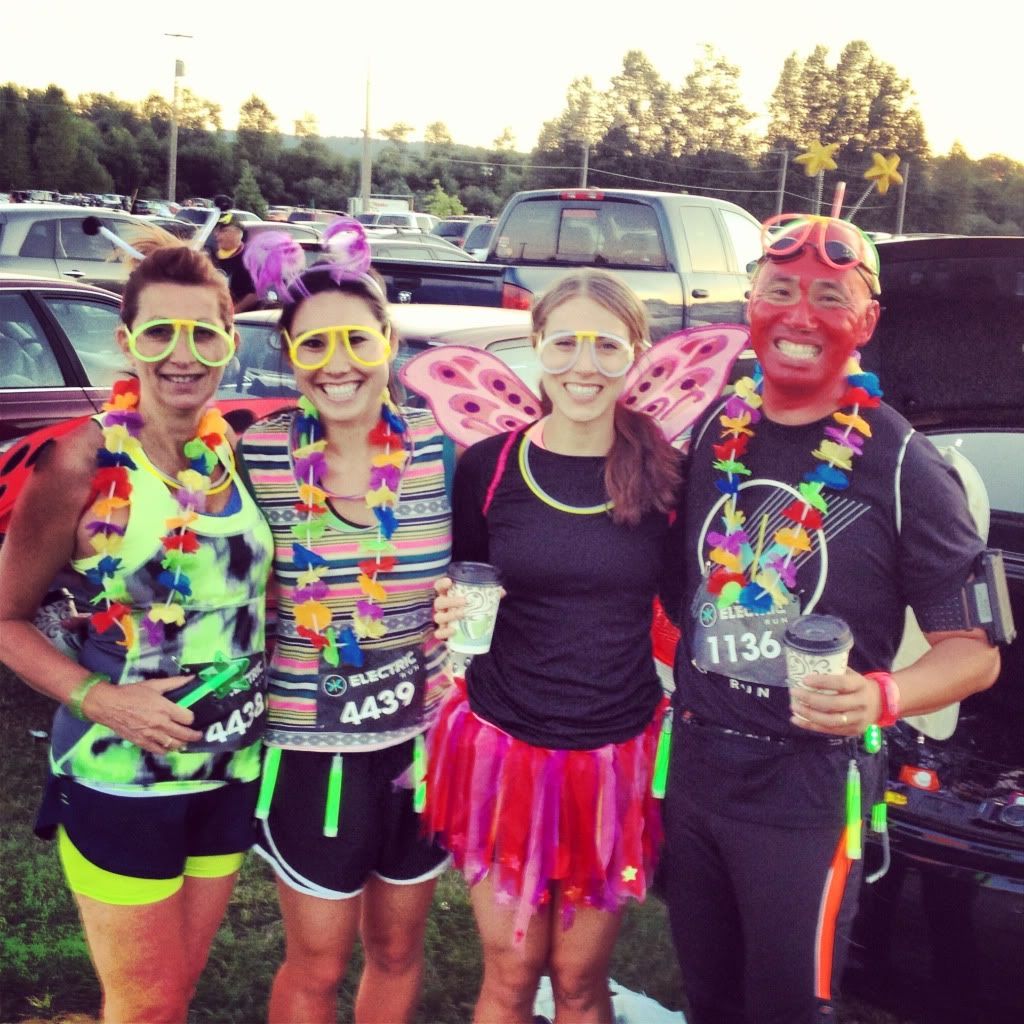 Post-MCAT Electric Run Shenanigans
Sorry I keep reusing Instagram pictures. I haven't used my real camera in quite awhile, but I promise to edit some of the hundreds of pictures waiting in my queue from my Canon and then start using it again.
I retook the MCAT on Saturday. It honestly feels good [once again] to have that off my shoulders and out of my hands. I won't know my score until mid-August, but it is certainly the last time I will be taking that exam as far as this application cycle is concerned. So now that that's out of the way, I get the honor of focusing all my attention on my secondary applications. But not before I head to Omaha this weekend for a good friend's bridal shower and bachelorette party. I'm a bridesmaid in her wedding, which is taking place in beautiful Breckenridge, Colorado over Labor Day weekend.
Speaking of weddings, my desk is covered in bridal shower, bachelorette party and wedding invitations. Not to mention the few baby shower invitations mixed in with them. It's that time of my twenties...where friends are getting married, having babies and living in absolute 'new family' bliss.
All the while I'm over here just trying to be a doctor.
Talk about being at different points in our lives. Sheesh! It's quite a contrast to be honest. Thankfully I still have a few single friends that are back in school, getting ready to go back to school, or are simply just single with a full-time job living a big girl life. It's those friends that I hang on to for dear life right now because they keep me sane and don't make me feel like I'm falling behind in the 'life' spectrum.
Anyway, the next few months are littered with traveling, extracurricular event commitments and the heart of the med school application cycle. It's such a fun and crazy time of my life. I'm finished with classes, have a major step in my applications complete and am now in the 'hurry up and wait' phase. Before I know it the wedding festivity invitations will be pushed off my desk and replaced with secondary application materials. Again, such a stark contrast. But 'tis my life and I'm pretty happy with it. That, and I just ordered my first pair of real cowboy boots. So at least I have that going for me!