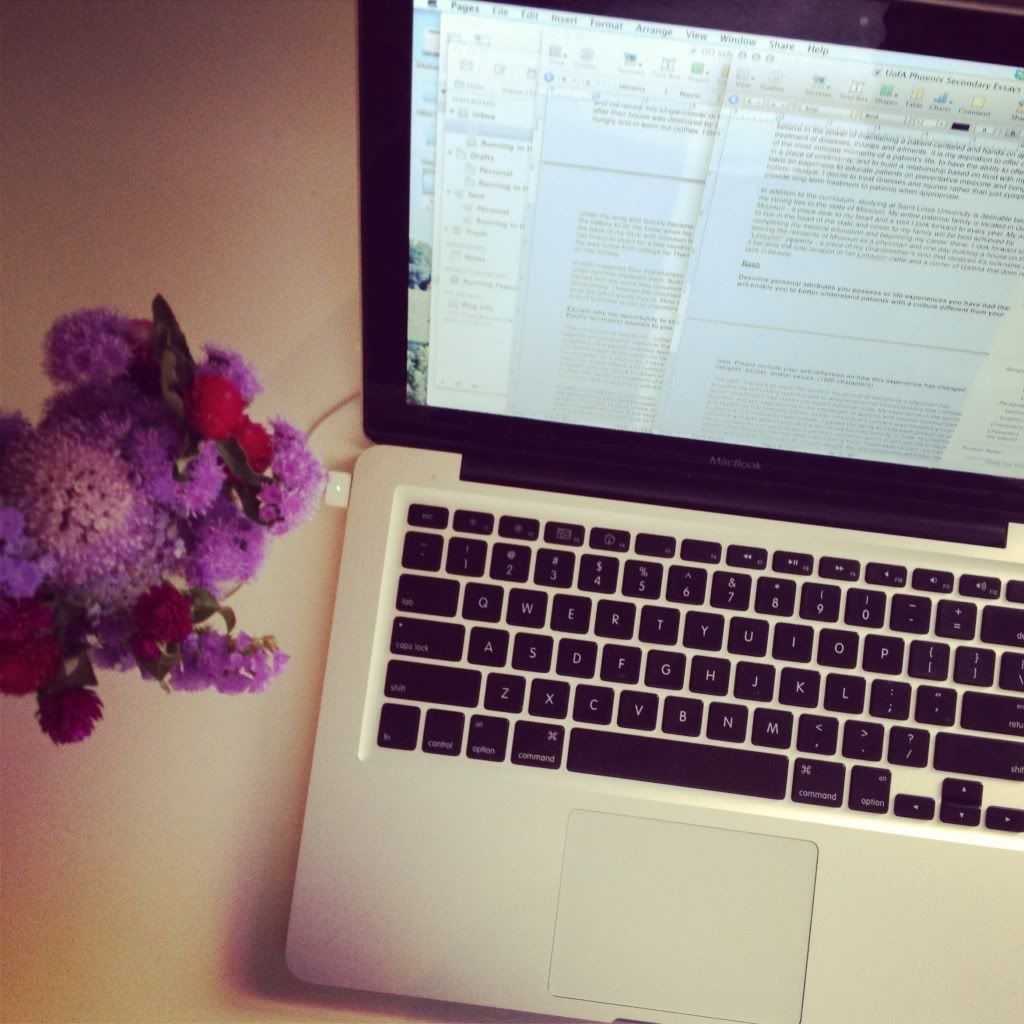 I cannot seem to get myself to write. I guess writing over 40 essays so far for secondary applications will cause you to loathe writing, even if it's for your beloved blog. It just seems like a task these days...researching, writing, being creative, selling yourself. I guess I'm just out of words right now and if I'm completely honest with myself, I probably will be for awhile longer. I just received the bulk of my secondary applications these last few weeks and I have about 17 more in queue, all with 3+ essays each.
That's a whole lot of writing for one tiny little girl.
Thankfully I'm staying pretty organized through the whole thing and have created an excel spreadsheet to keep track of the websites used for the secondaries: my assigned username and password, the date I received the secondary and a spot for the date I submit it. Without obsessive organization I don't know how anyone could sift through all the emails that flood your inbox daily. It's crazy, and it makes you go crazy.
So just know that if I'm not writing on my blog it's because I can't write, and because I am physically and mentally out of words. Words that make sense anyway. I can spew out words, but I'm not so sure they even sound good. Which is kind of where I'm at with all my application essays. I submit them and wonder if they make sense to a sane individual, because we all know this process draws you far away from sane and in turn makes you insane. I'm just praying I don't sound as insane in my application essays as I do on here right now.
But I did do some fun things this weekend....a cowboy boot bachelorette party, complete with line dancing and country music, and a bridal shower. And most importantly, I have pictures to share from the festivities. You probably saw a preview on my Instagram, but I have
real
pictures too, which I'll share later this week!