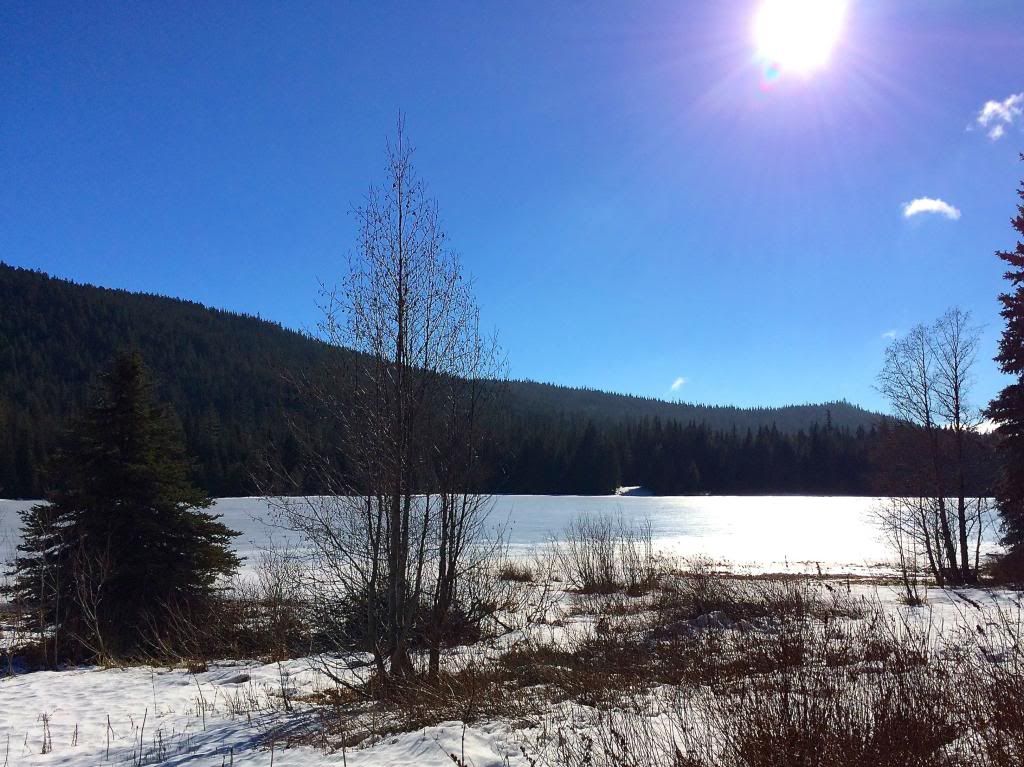 Trillium Lake, Government Camp, Oregon
I do this thing at the end of every year and leading up to the new year - I ask the Lord for a word, one word to serve as a theme for the upcoming year. My word for 2011 was "gifted," 2012 was "rekindle" and 2013 was "success." He always reveals these words in the most obvious and unexpected ways: while sitting at my desk praying fervently for a word, while driving in my car chatting with Him, while sitting in church on the first Sunday of the new year, and this year while curling my hair before heading off to work. And at the end of every year, while reflecting back on the year and my word for that year, I realize that He always proves faithful in it time and time again.
Last year, when He gave me my word of "success," I didn't believe Him what-so-ever. In fact, I argued with Him over the word while driving home one evening because I had such little faith that my year would be successful. But looking back on 2013 reveals that the year was surely a success in every sense of the word: I finished off my post-bacc education with a 4.0 GPA, was accepted into medical school, exponentially grew my faith in Him and was blessed with a full-time job. He's incredibly faithful in letting my word serve as the theme for my year, which is exactly what had me nervous for 2014.
While I was getting ready for work one morning at the end of December, I nonchalantely asked Him for my 2014 word. He immediately provided it: trying. Excuse me? No. New word, please. I was instantly overcome with dread, fear and nervousness. The tears started flowing right there in the bathroom and I tried to give Him the word back. But He gave it right back: "No, Nicole, your word is trying."
I couldn't stop thinking about it for days on end. It basically took over every thought and the enemy had a great deal of fun with it, instilling fearful thoughts in me and leading me to believe I would face great hardships throughout the year. Finally, I had enough and decided it was time to stand up for myself. So right there in my bedroom while putting laundry away, I punched the enemy back: "I am a child of God, I serve and honor Him, believe He is living and actively working in my life. He holds my life in His hands and knows the end from the beginning. And because of this, He is on my side and fights for me. And you know what?! He always wins, which means I always win. So if trying is my word, trying it will be. But I will still win and you will still lose."
I had to come to the realization that regardless of my word, God will still prove faithful and will stand in the gap for me. He'll go with me to the hard places, fight my battles for me and will make a way. It's exciting to know that I'll find Him in the places I can't seem to reach, in the places where the water seems too deep. He's found in the gaps and uses such opportunities to demonstrate His goodness. So if my year is "trying" and full of gaps, I'll embrace it because that's where He's found. And as each day passes I'm beginning to see more and more of the beauty in "trying," because it marks the place where His beauty is found.